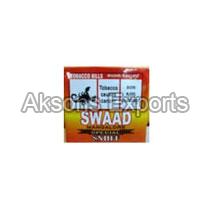 Snuff is a smokeless tobacco that is extracted from tobacco leaves. People consume snuff in the powder form instead of burning them first and then inhaling. There are different methods of manufacturing sniffs. While some manufacturers opt for a traditional method, others use unorthodox approaches. This delivers a smooth nicotine hit, nice flavouring, and seasoning. It varies in different forms- textures, moistures and nicotine levels, scents, flavours, according to the user's preference. Few common flavours are honey, chocolate, orange, vanilla, etc. Modern flavours are Cola, Bourbon, and Whisky. People select the flavours as per their requirement and choice. All of them are exquisite and has a unique blend.
Box Designs-
Snuff boxes come in very intricate designs like horn-shaped and other ornate designs with various color and stones on the boxes.
The Invention of Snuff-
Snuff was invented in England during the seventeenth century, but ground tobacco is known to have been used by the public of Brazil before the origin of the Spaniards. By the eighteenth century, it had become the non-tobacco product of choice among the elite class of people. The younger generations prefer snuff, a smoke-free alternative over any other form of tobacco.
Method of Usage-
The force with which one needs to sniff depends on how finely ground the snuff powder is. The finest snuffs need a light draw, while shaggy powders may require a little more. This is why it is always recommended that a user start with small quantities in the initial stage and then sniff as slowly and lightly as possible, to begin with. Sniffing the powder/snuff gently provides better feeling and enjoyment to the consumer.
Disease Free and Health Issues-
The World Health Organization (WHO) has also declared that studies have revealed that there is no evidence of cancers through nasal snuff. From this statement of high-ranking scientists of the world, it is concluded that there is no cancer risk factor from inhaling snuff. It is also no risk of diseases like lung cancer and bronchitis.
When users consume medicated snuffs, it produces a cooling or warming sensation to the nose. Common medicated snuffs have contents of menthol and eucalyptus give the desired results.
Exports-
Tobacco Snuff Exporters are spreading around various parts of the world and the rate of export is increasing by tonnes year after year.
Benefits of Using Snuff-
Several benefits of consuming sniff are –
1. People usually don't quit smokeless tobacco within ninety days of study entry.
2. Students can consume smokeless tobacco at least six times a day for six months of study entry.
3. It helps in reducing levels of exposure to tobacco as well as motivating to either quit or curb levels of nicotine intake.
4. It is free of tar and gases like Nitrogen Oxide, Carbon Monoxide.
Tobacco Snuff Exports Maharashtra has a very unique kind of snuff which is fine dark powder and has a musky fragrance – it's loved by all buyers. They also provide them at a reasonable price, quality is up to the mark and they provide fresh tobacco.